CLOUD DANCER CLIPART
Some vanners are preparing to have a local Van Show. They asked me to create a flyer for the show.
Unfortunately, I couldn't find any royalty-free, copyright-free, clipart of custom vans anywhere online.
I'm sincerely NOT sure if this is a cool idea, or appears conceited, but I figure lots of vanners likely have a similar problem of not having FREE vanning clipart when they want to advertise an event/etc.
Since I suck at drawing, I decided to take a photo of my own van, stick it into the computer, hit a few buttons, and see what the computer spits out.
Hence, below is the "Cloud Dancer Clipart" I created.
I intentionally made it look like clipart/cartoons/limited colors for easier printing.
Feel free to use the following "Cloud Dancer Clipart" on any vanning events you want for FREE.
All I ask is that you NOT profit from this clipart I generated (i.e. don't friggin' put it on a t-shirt or bumper sticker and sell it), unless of course you contact me first and wanna give me some money. :)
Enjoy!
Again... NOT sure if this seems cool or conceited. All I know is I couldn't find ANY free, copyright-free royalty-free clipart, so I created my own.
To download on your computer, simply right click your mouse button on the picture(s) below and select "Save As" and save it on your harddrive.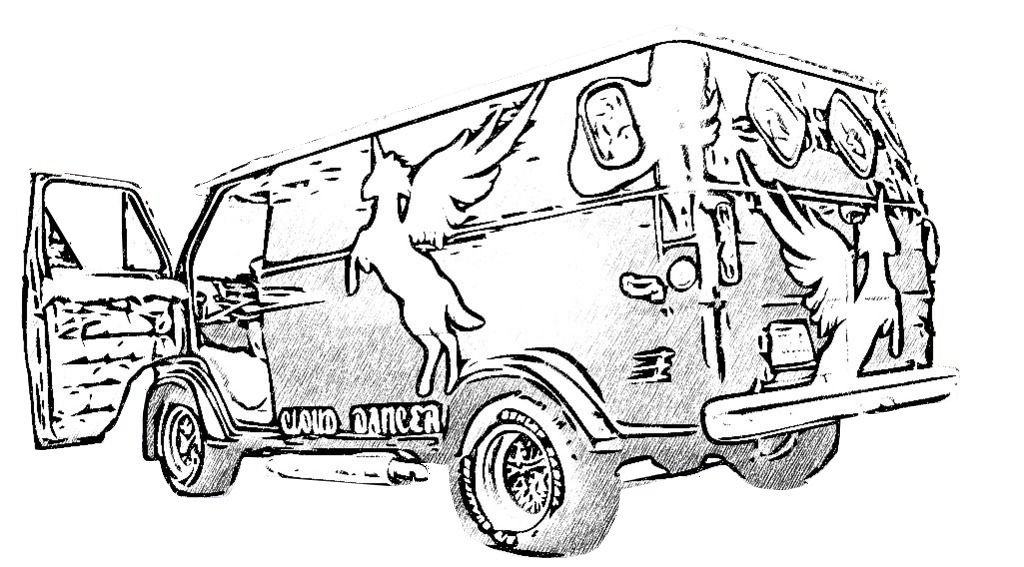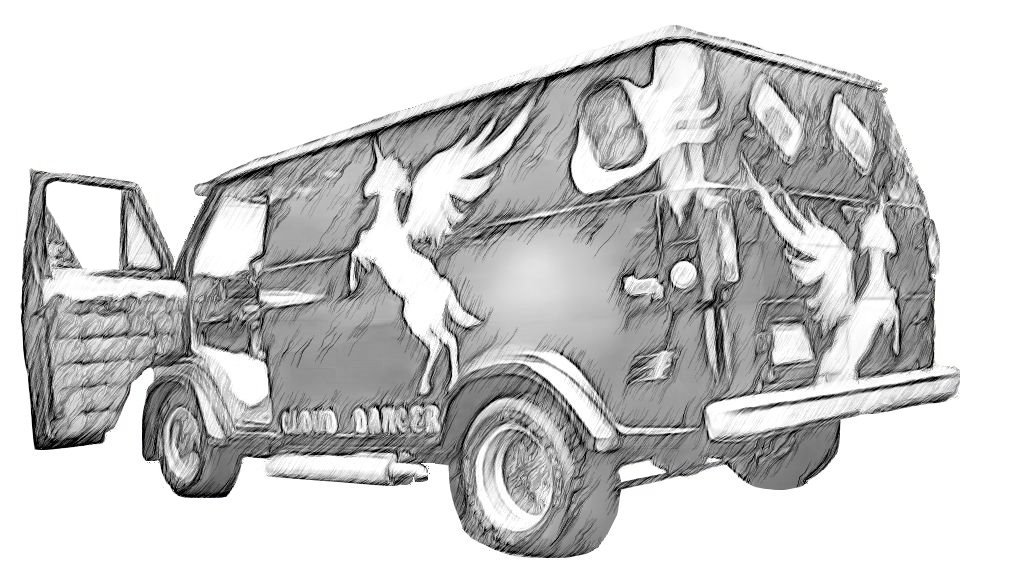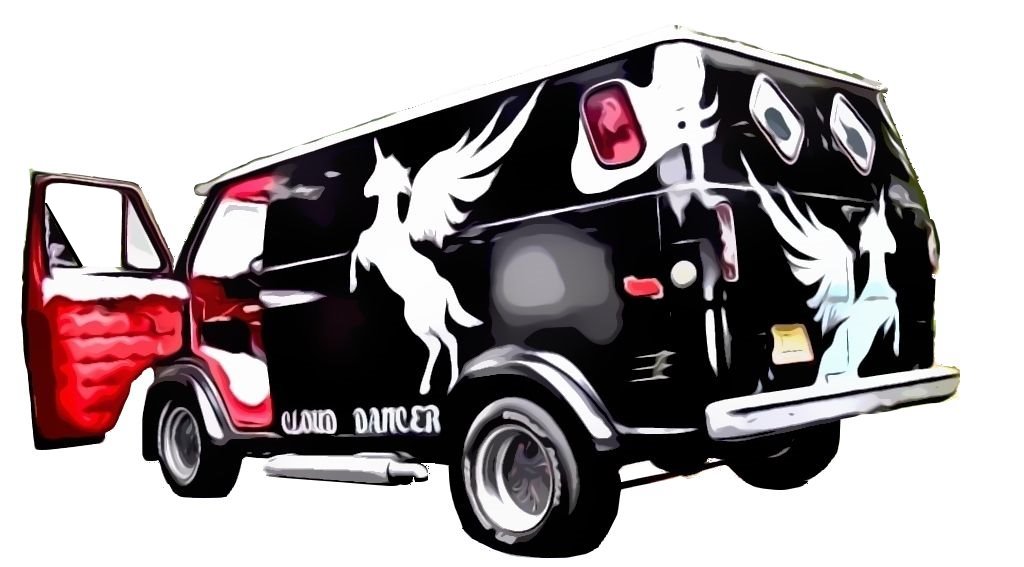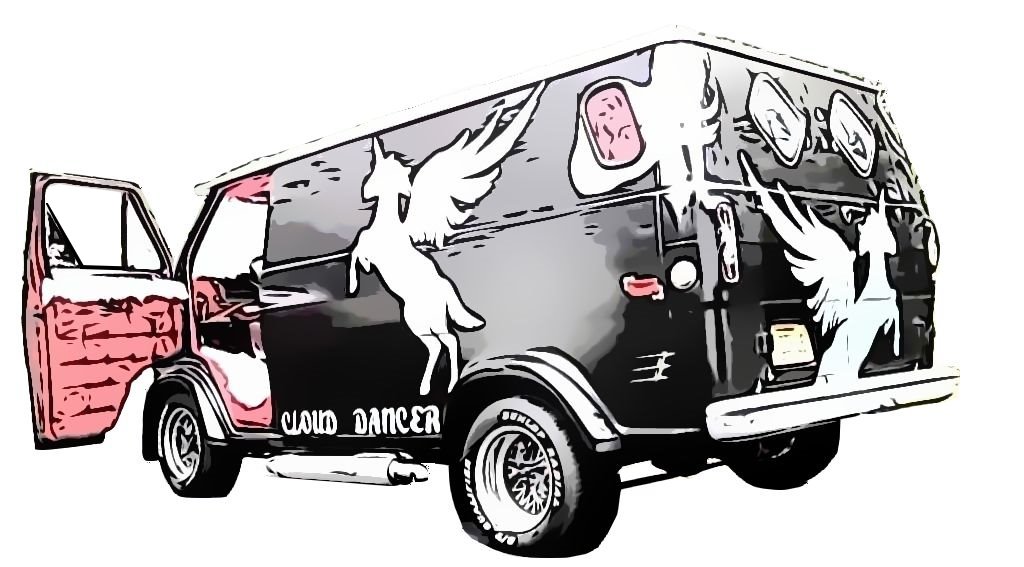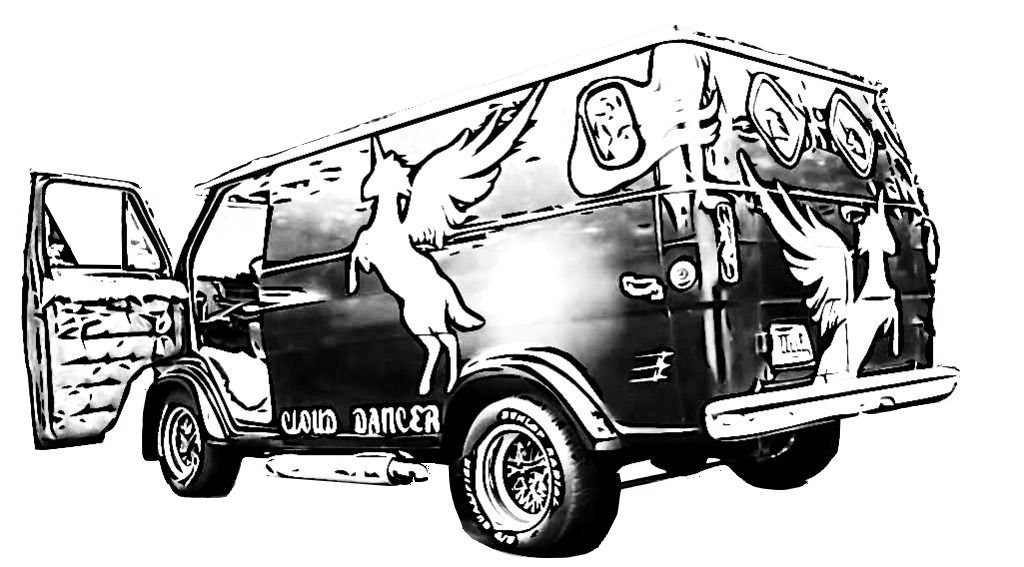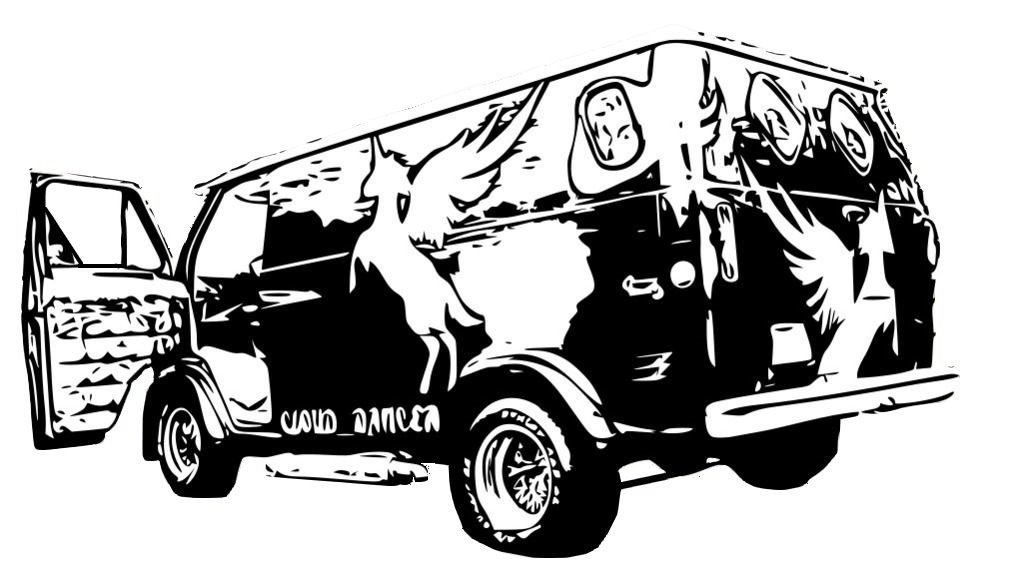 FOR MORE INFORMATION ABOUT THE ABOVE VAN "CLOUD DANCER," FEEL FREE TO VISIT MY WEBSITE BY CLICKING THE SPINNING VANS BELOW: